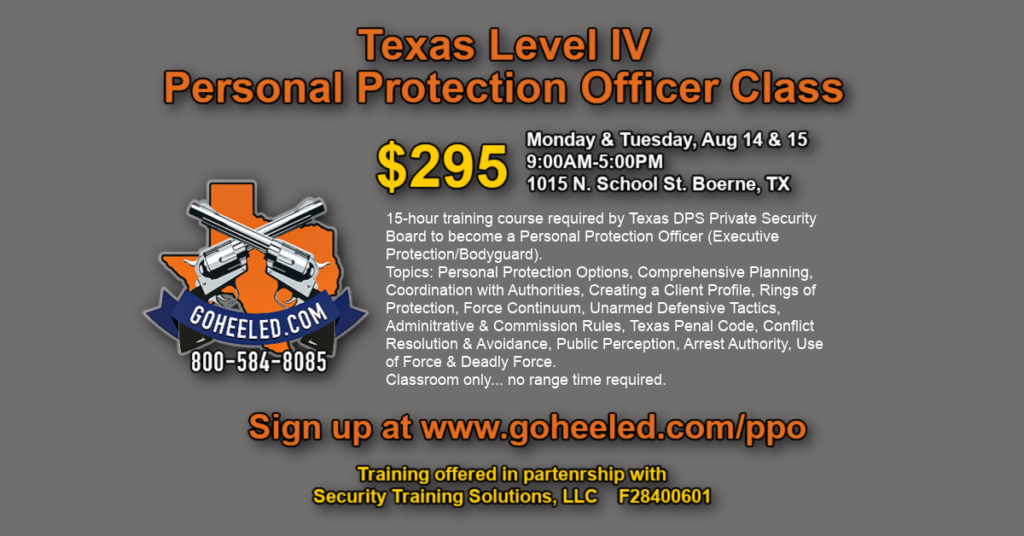 Snacks and Lunch will be provided. We will assist in scheduling your MMPI Exam.
Prerequisites: Minimum 21 years of age. Enrollees can take the Level 4 class before applying or receiving their Level 3 license. They can not apply for the Level 4 license until their are a licensed Level 3 Officer.
Need to take the Level 3 training? Take it online through www.gostrapped.com/security-training and we can schedule your Level 3 Range qual during the Level 4 Class.
Pay in full or pay half now and the remainder by August 12th.
Want your Texas License To Carry? Take OUR Online LTC Course.  We can schedule your range proficiency demonstration during the Level 4 class.
Subject to Terms and Conditions.

Upcoming Classes