Looking for something unique? Give them a gift certificate for a License To Carry Class!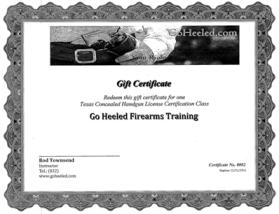 The State requires a a 1 hour range safety and range qualification for students of the online class, not included.
Range fees are not included, typically $15-20.
Expires one year from the date of purchase.
---