With over 13,000 previous customers attending our Texas License To Carry class, we now offer online training for the New Hampshire Non-Resident Carry License.
Carry in 25 States!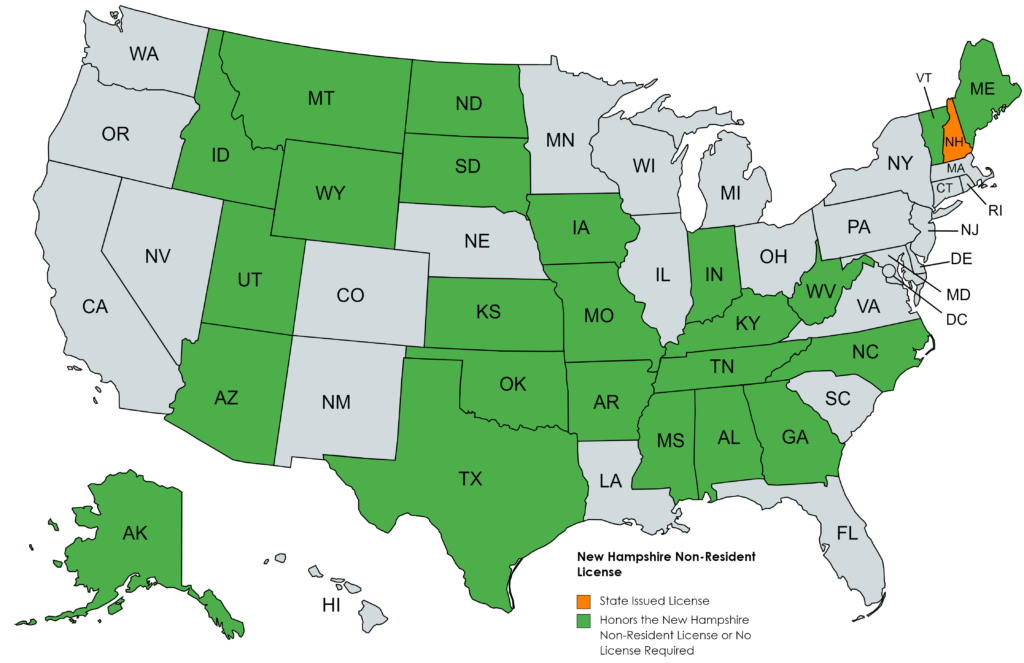 Enroll in the New Hampshire Online Carry Class – $39
---
NO TEST… NO SHOOTING… NO FINGERPRINTS
This 30 minute course is approved by the New Hampshire State Police to get their Non-Resident license, that allows you to carry in half of the United States. New Hampshire issues non-resident licenses to all 50 states. After completing our online course, print your Certificate of Training, complete the one-page New Hampshire application, pay the $100 state license fee, and mail it all in… that's it! The State of New Hampshire will issue the license within 14 days of receipt of your application.
The New Hampshire Non-Resident license is the most sought after carry permit in the United States because it is the easiest and fastest to get… and it's valid for 5 years. Even people that already have a license issued from another state get the New Hampshire carry permit just for back up.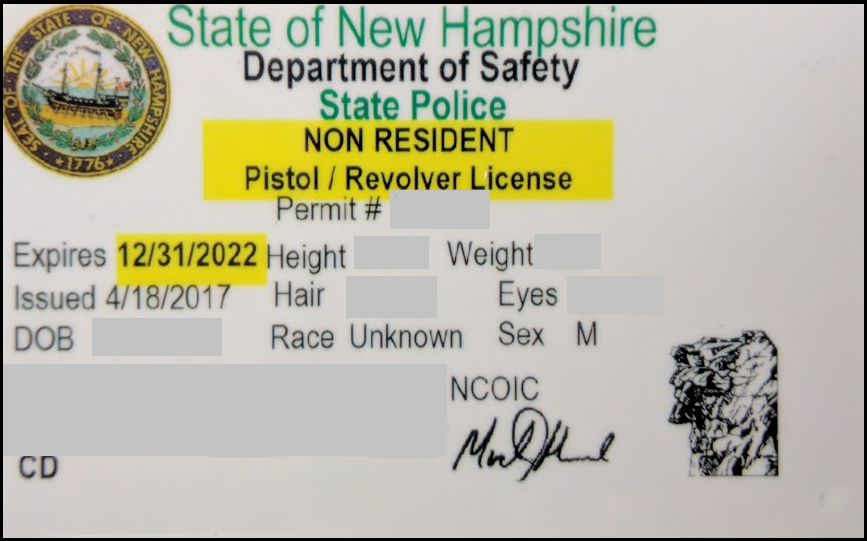 ---