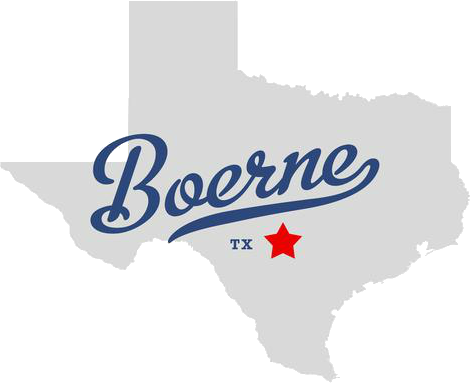 Classroom Location (map)
1015 N. School St.
Boerne, TX 78006
Time: 9:00AM-4:00PM (Subject to change, with notice)
Range: We have multiple range options, all within a 25 minute drive of the classroom.
Click here to enroll online.
The classroom training will cover all state required topics, Basic Firearms Safety, Safe Handling and Storage, Non-Violent Dispute Resolution, Use of Force Laws, Civil Liability (presentation by Texas Law Shield), Texas Handgun Laws, Open Carry and College Campus Carry.
The range portion consists of fifty shots fired from distances of 3, 7, and 15 yards. THIS IS NOT A LEARN TO SHOOT CLASS. The State requires that each student be familiar with a pistol and know how to operate one safely. We can set up some additional training for anyone needing a basic or refresher lesson. Every effort will be made to provide a relaxed, safe, and enjoyable shooting experience for all. I've never had a shooter fail to qualify. In fact, "inexperienced" students end up shooting some of the highest scores.
Each Student will need the following items on the range:
Footwear that covers the entire foot.
A shirt with a conservative neckline (to protect against hot brass)
Handgun: Revolver or Semi-Auto (no minimum caliber)   It no longer matters what type of handgun is used to qualify.  You will be licensed to carry semi-auto or revolver.
Handguns should be in safe working order and be transported unloaded in some type of case or bag.
One empty magazine required for semi-autos
No holsters needed
Ammunition: Minimum 50 rounds required for testing – no reloads (additional may be required for re-test)
No Gun? No Problem! Rental handguns are available for $25 (includes 50+ rounds of ammo).
There are three fees involved with obtaining a Texas License To Carry
CLASS FEE (paid to instructor): $85
$10 discount for military, veterans, those age 60+, first responders, school teachers, and NRA Members
This fee covers the training class,  forms, the cost of the range, targets, safety glasses, and hearing protection (license photos are no longer required).
State Licensing Fee (paid to the State):
$40 for a first time four year license and $25 for military veterans. Current military (or those released from duty in the last year) are free. This fee is paid directly to the State and must be submitted within one year of completing the class. Students do not have to apply with the State prior to attending the class but they can if they so choose. Click here to apply for your LTC license through the State.
Fingerprinting Fee (paid to IdentoGO):
Upon completion of your application and payment of the application fee, the State will email you a link to set up your fingerprinting appointment.  The state has contracted with IdentoGo to collect all electronic fingerprints. The cost is $10 and there are multiple locations in our area. Click here for electronic fingerprinting info.
Minimum number of students required for class: Six (6)